Godshill Park Farm Animals
Some of the animals can be seen on our video. Most of the animals are tame and can be stroked (WITH KATHY OR MARK PRESENT).
The ponies can be groomed if you wish (by prior arrangement at no charge to our self catering or B&B guests).  They can also be booked to attend island events, birthday parties etc.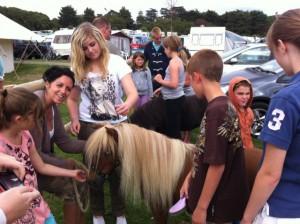 Kathy with Pancho, our stud llama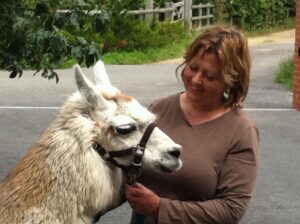 Hannah with Daisy who has just started trekking for short distances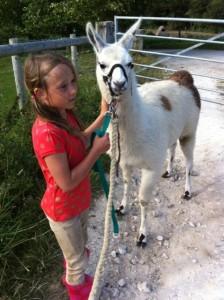 Ethan, Mark and Prince the llama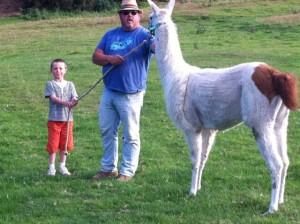 We currently have on farm:
Castlemilk moorit sheep ;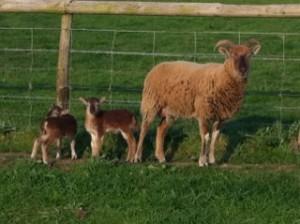 Mangalitza pigs – growing fast;
Kathleen, Alfie and Billy;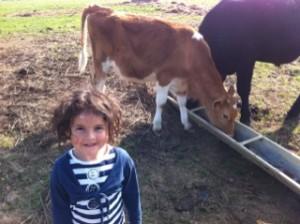 4 llamas – Pancho, Trixie, Daisy (born in the December snow!) and Prince;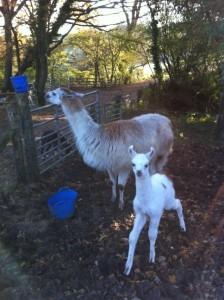 6 horses - Maggie, a Shire cross, Swifty, an Eriskay pony and Sam, Josie, Brandy and Cherry who are miniature Shetlands;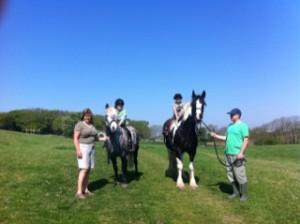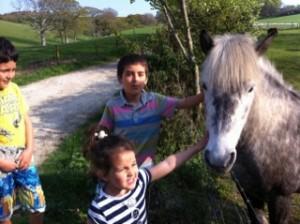 4 Lionhead rabbits – Silver, Nutmeg, Missy & Snuffles;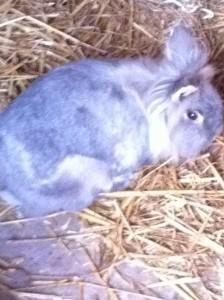 2 guinea pigs – Gus and Cupid;
about 50 chickens ;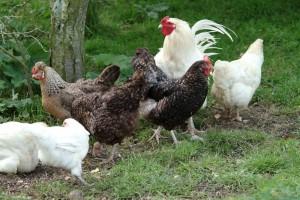 20 geese;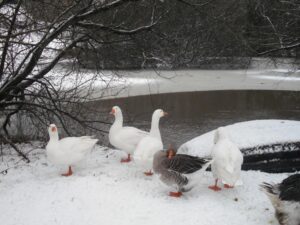 1 swan – Felix;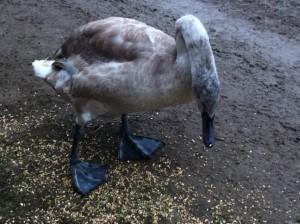 These are our dogs in the bluebell woods;